Brothers Raj and Akhil Shah have created a t-shirts clothing line that might look like the solution for many moms, but actually are suitable to be a perfect solution for our planet to reduce the waste of resources and get a huge reduction in emissions of carbon dioxide.
Forty years spent in the apparel industry, the idea, many trials and iterations until they create a miraculous fabric: Filium, a technology that makes natural fibers water-repellent, remove bad scents and does not allow to stains to ruin your personal look. The clothing line, for now only includes t-shirts and sweatshirts, is called Ably Apparel and can withstand up to two weeks without having a meet with a washing machine and therefore without producing those 439 kg of CO2 per year. An innovative idea that have made these t-shirts 100% high quality cotton appreciated by the audience. Not surprisingly, the Kickstarter campaign launched this summer has quickly rocketed among the top positions of the crowdfunding site.
Thus, we made five questions to Ably team in order to discover the start-up, the reasons that pushed them in this project, feelings and expectations, but also questions about the current state of the textile industry.
Maybe a lot of people have already asked you but… What inspired you to create Ably? How and when did this all get started?
For all the years we've been in the apparel business, we've always prided ourselves on being innovators, not followers. We're always looking for ways to deliver a better customer experience, be it in the way we design or produce our clothing. So it has been with dismay that we have witnessed the proliferation of synthetic clothing, especially in the performance category. We're humans – all natural – so why put fabrics made from petroleum and other chemicals on our bodies? From the beginning of time, human beings have always loved and preferred clothing made from natural materials. So we became determined to find a way to impart performance characteristics (liquid, stain and odor repellency) to natural fabrics like cotton, wool, linen and silk. After several years of R & D, trials, tests, we finally came up with the perfect activation process, which we call Filium®. Filium is our proprietary trade secret and is patent-pending. We went ahead and created the first clothing line activated with Filium, which we call Ably®. Ably had an incredibly successful Kickstarter campaign this summer (4,900 backers and second most popular at the time on Kickstarter), and is now available for purchase at AblyApparel.com.
What difficulties have you encountered in the realization of Ably? And how did it feel to have in your hands the first Ably T-shirt?
I wouldn't necessarily say we had "difficulties." Challenges, yes. Our mission and goal, as well as our primary challenge, was to figure out how to enhance the liquid, stain, and odor repellency of natural fabrics while maintaining the most prized characteristics of natural fabrics: their softness and breathability. So we went through many trials and iterations until we found the right activation process. And when we hit it, we were absolutely flabbergasted. Not only does Filium impart what many industry experts are calling "mind-blowing" performance to natural fabrics, but it actually improves the soft feel and breathability of natural fabrics. We had quite the celebration (naturally, of course).
The other challenge we still face is to show people that all they think they knew about performance clothing is wrong. You don't need to wear polyester, nylon, or another fabric created in a lab in order to have your clothing perform and last. You can have nearly an entire wardrobe made from premium cotton and other natural fibers and have it perform as well as the synthetics that have been forced on us for so many years. In fact, we'll put the performance of our Filium-activated clothing up against the tired synthetics any time. We know that Ably and other Filium-activated clothing will more than hold their own.
Ably Apparel means a cloth with capabilities and I've seen in your website that every Ably product has a personal name like Pamela, Polly, Robert or Bradley. Is there a specific reason or meaning behind this?
We purposely decided to give a shoutout to our Ably team members (who are so integral to everything we do) by using their names for our clothing line. From the very beginning, we adopted a set of core values as brand pillars for Filium and Ably: Natural, Human, Transcendent, Evolved, and Savvy. Our entire business model is guided by being people-centric and earth-friendly. We want the public to understand that we are not your standard kind of business. We believe in putting people and the planet first, as well as treating all with the respect they deserve. Honoring our Ably team members by naming our products after them is but one small way we like to send that message - of who we are and what our business stands for.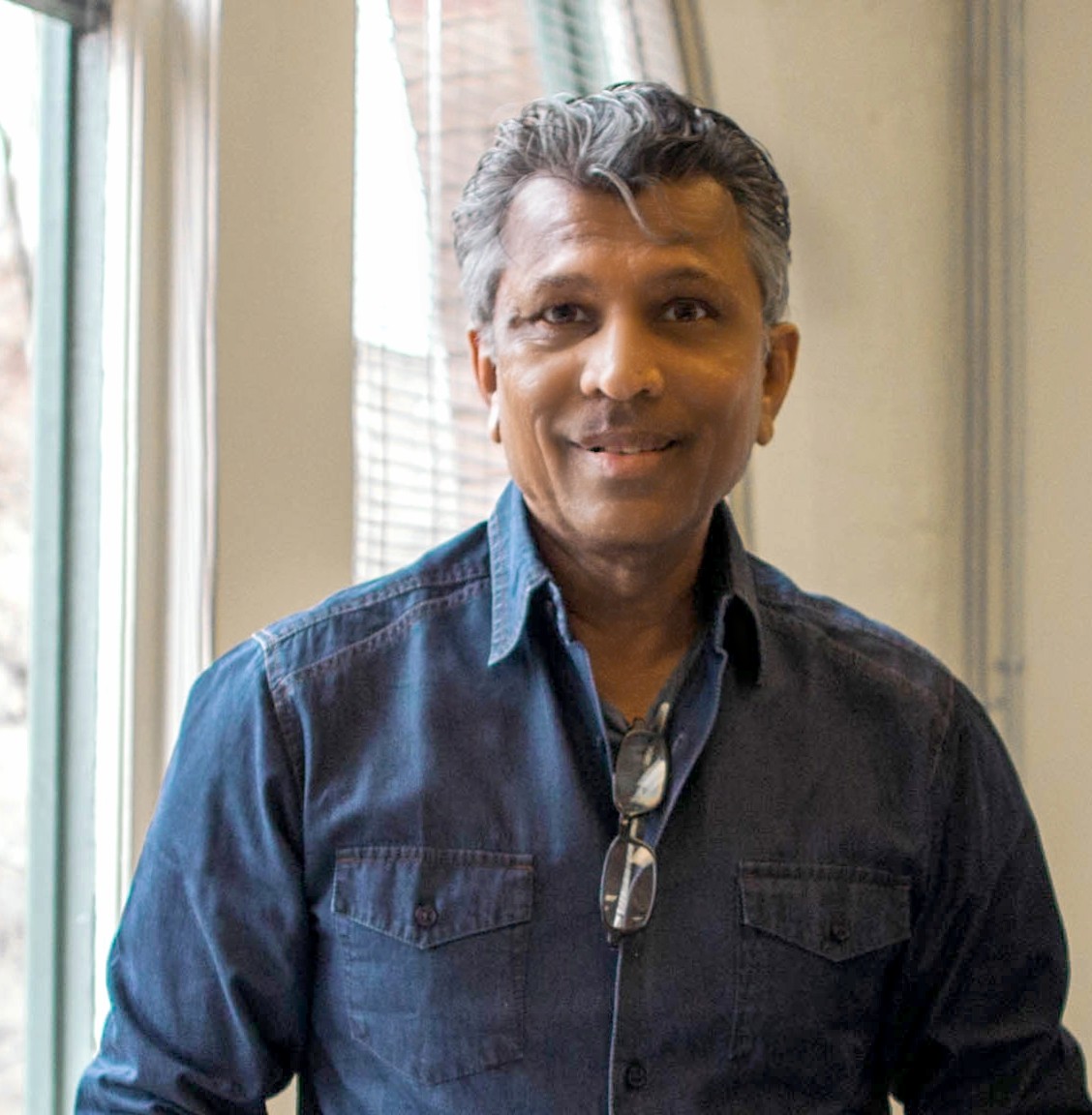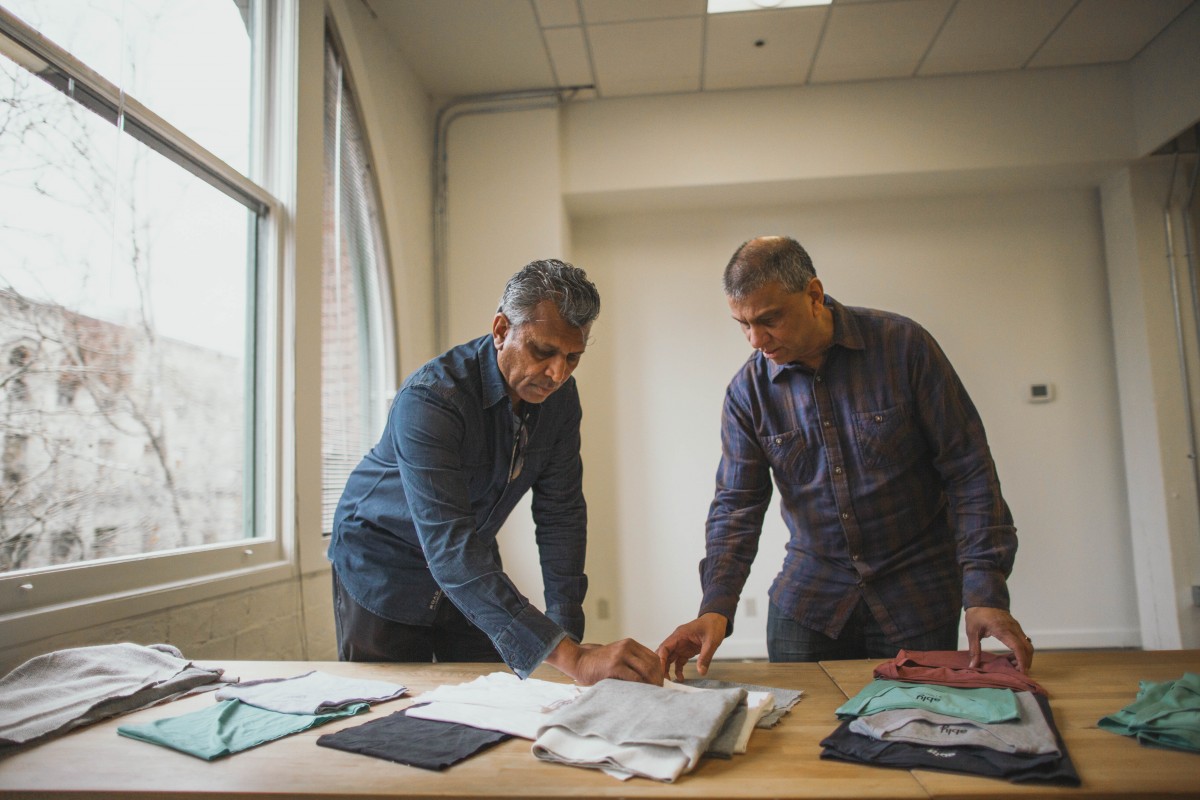 Brothers Raj and Akhil Shah have worked in the apparel industry for more than 40 years and many changes have occurred during this period. In your opinion, what's the biggest problem of this sector - but also in the fashion system – especially referring to sustainability and environment?
At the most basic level, all humans require water, food, clothing, and shelter for their survival. As we know, all of these areas have environmental and sustainability challenges; there are no simple answers.
The biggest environmental problem relating to the clothing industry is very simple: the manufacturing of garments (whether it's high fashion, performance, or otherwise) is one of the largest sources of pollution and resource waste there is. For years, everyone has focused on the use of harmful chemical fertilizers in the growing process, as well as dyes and other additives in the manufacturing process. Certainly, those are huge factors, but the production of clothing is also not sustainable for the planet because it requires so much use of water and electricity. Water usage by itself is a massive problem, as drought conditions around the globe increase.
To meet these challenges, the clothing industry needs to be more innovative. Patagonia®, with its use of recycled materials and its "buy less" messaging is an inspiration to all of us, but they're just one company and it's just the start. For our part, we are aiming to create a clothing line that truly is "21st century apparel" – classic in styling, but completely innovative in the ways its convenience enhances people's lives, and its materials and production support a healthier planet.
Plus, since Ably clothing repels liquids, stains, and odors, they don't have to be washed very often, certainly a lot less than other clothing. This means two things: (i) you don't have to buy as much clothing to keep in your closet, which saves your money and the Earth's resources; and (ii) you don't have use as much water or laundry detergent to keep them clean and smelling fresh – again, saving money and resources.
What are your next projects and goals?
Our short term goals are threefold: (i) meet the incredible consumer demand for our Ably clothing, which we have been seeing since the start of our Kickstarter campaign; (ii) expand our Ably collection so that you can have an entire wardrobe of all-natural performance clothing, which lasts for weeks without washing; and (iii) launch Filium-activated technology in additional apparel categories.
Our long-term goal is a world that no longer relies on petroleum and other chemicals to clothe itself, and a planet that has enough water, food, clothing and shelter for everyone, as well as an ozone layer in the atmosphere to keep us protected from the worst effects of global warming.
You can pre-order Ably t-shirts on their official website, but if you're still not convinced of their capabilities have a look at this video!
You may also want to read: