Liter of Light, the NGO that lights streets and homes with a plastic bottle
Dec 15, 2016 | written by: Lucia Lenci
Lorenzo Giorgi is the executive director and European coordinator of Liter of Light, an NGO that lights streets and homes thanks to a simple plastic bottle. Among their main goals, there is bringing light to the darkest corners of the earth and doing it from scratch, with materials available everywhere and with a process easy to teach to local communities. They want to take action in a world where over one billion of people lack access to energy, investing in populations and their trainings.
You are the executive director of Liter of Light Italy and European Coordinator. What was the idea behind Liter of Light?
Liter of Light has been the first NGO to develop the bottle bulbs on a global scale, a technology created by the brazilian mechanic and inventor Alfredo Moser. We firstly hanged from the ceiling plastic bottles to provide indoor lighting in slums. The system, composed by a plastic bottle filled with water plus a little bleach, refracts sunlight and delivers light. With the aim to deliver also light during the night, we created Liter of Light at Night. The project upgrades the daylight bottle with a 1 Watt micro solar panel, a rechargeable battery and an LED diode (power 1 W and voltage 3,2 V). Thanks to further developments, lighting systems of 10/20/30 Watt has been implemented, lighting public communities and homes in off-grid areas.
What is the international role of Liter of Light and what is its main goal?
Liter of Light is an NGO which aims to share sustainable innovation for local development. The organization promotes the international cooperation trying to foster bottom-up projects. Its role is to sustain the development of rural areas to fight the lack of energy access, a problem which currently regards more than 1.3 billion people worldwide.

In which countries does Liter of Light work?

Liter of Light has 21 main offices over the world and it runs projects in 26 countries. Our main success so far has been to invest in training and enhancing local communities. The Italian team is the European coordinator of Liter of Light Global and it works mainly on the African continent (Senegal, Morocco, Tunisia, Kenya, South Africa). In 2017, we will manage few projects in South America and Middle East regions.

How do people react to your projects?

People react positively because they are the core of our projects. Our job lies principally with people, without whom it would be hard to go deeper in our relations with the communities, thus allowing us to establish good working contacts and training education.

Currently, over 1 billion people in developing countries lack access to electricity, mainly in sub-Saharan Africa, Asia and the Pacific region. What are your expectations the future and what can we do to balance culture, needs and natural resources?

I would like to raise an important issue. In those countries where the resources are diffused and it could be quite easy to be connected to the grid (mainly, in the southern hemisphere), are communities able to pay this service? It often happens that energy is available but the price is too high. It would be too easy to pay attention just to off-grid zones, where people have never been connected to the grid. The market of the access to energy is widespread. Besides changing systems and technologies, more social policies should be implemented. In this way, energy and its cost could be more affordable for all. We should work towards two goals: environmental aspect, which should be taken into account in any development project in 2016, and the investment in training, mentoring, coaching and research of sustainable solutions locally sourced. Our aim is to offer energy access for all at affordable prices, according to their social status.

The Renewables 2016 - Global status report confirms that the solar PV market was up 25% over 2014 to a record 50 GW. Is solar energy a driver to inspire social change? How can the shift towards clean energy reduce social inequalities?

Social energy could be a driver to social change if it is free and easily accessible to all, if open source technologies are used and monopolies and dependences are not created anymore. The sun is free for everyone. In fact, I don't think that clean energy can reduce social inequalities, but the access to it can. Clean energy is the lower impact and more sustainable means to bridge the gap.

In June 2016, the International Renewable Energy Agency (IRENA) published its End-of-life management: Solar Photovoltaic Panels report assuming that the waste amount of solar panels by the 2050s will almost match the mass contained in new installations. How do you manage solar panel recycle?

When we deal with off-grid communities, we usually bring new and unknown technologies that could easily create waste. This is the reason why we invest in local training. Our local project manager is aware of PV disposal and its cost. We also collaborate with the CSR of different companies to support the process.
Moreover, in the last period, the Italian team is working on a new program that regards the recovery of big, damaged and end-of-life solar panels. Our systems require small PV that could be recover from big ones. Thanks to our collaboration with Enel Spa, one of our main partners, we are working on various opportunities for reducing, reusing and recycling.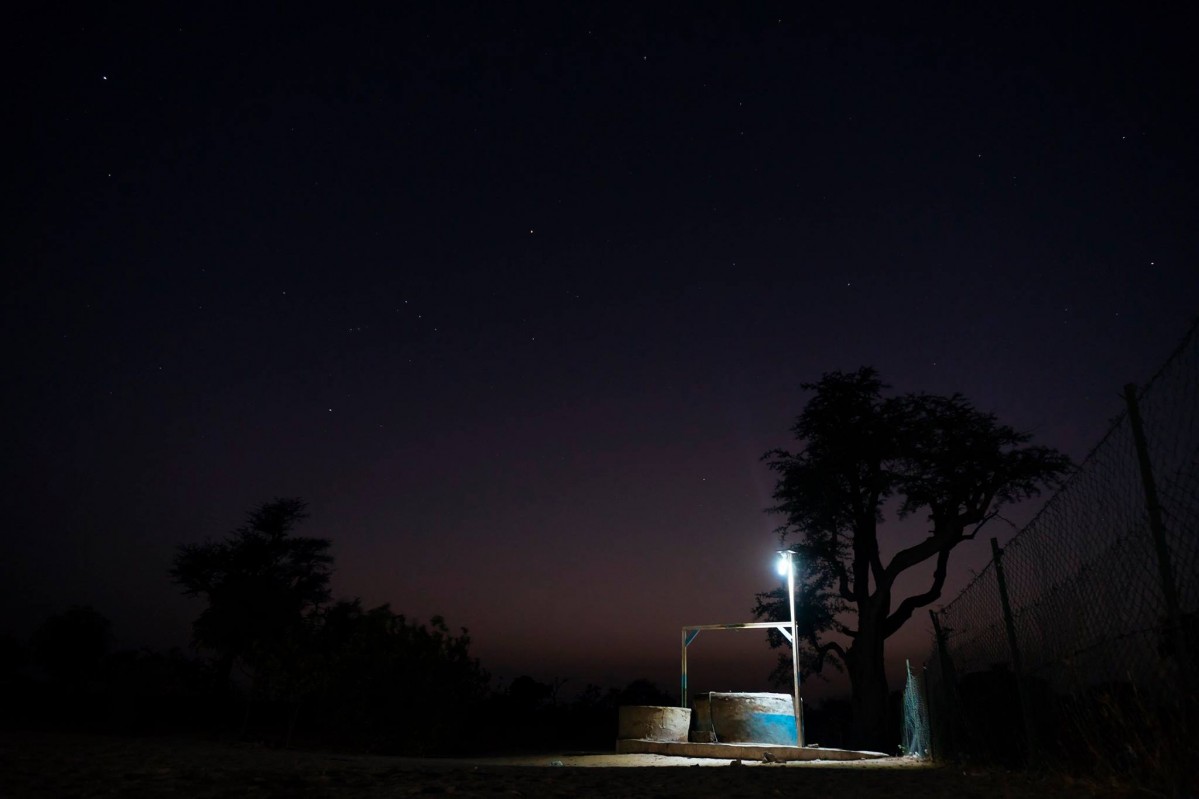 During your TEDxRoma talk, you talked about the relation between sustainability and development. You focused on the idea that knowledge, together with a good training program, could create sustainability. In his most well-known book, A fortune-teller told me, the Italian journalist and writer Tiziano Terzani, writes "Laos is experiencing the same: in order to save it from underdevelopment, the new missioner of materialism and economic prosperity are destroying the country". What do you think about sustainability in these developing countries?

During my talk I have also underlined an important aspect which regards the concept of limit and its acceptance in terms of international cooperation and development. There are limits that need to be accepted, which can be geographic, territorial, political, cultural, ecological, economical and moral. Having a limit doesn't mean giving up to inventions, but being aware that we must face choices. We must ask ourselves about our actions, whether they are sustainable or not. Bringing access without sharing our knowledge is not development. Building homes clearing forests is not development. Limit means being aware, and being aware develops a critical thinking. How can technologies be used? How can we be sure of our choices? Humility is the driver to sustainable development.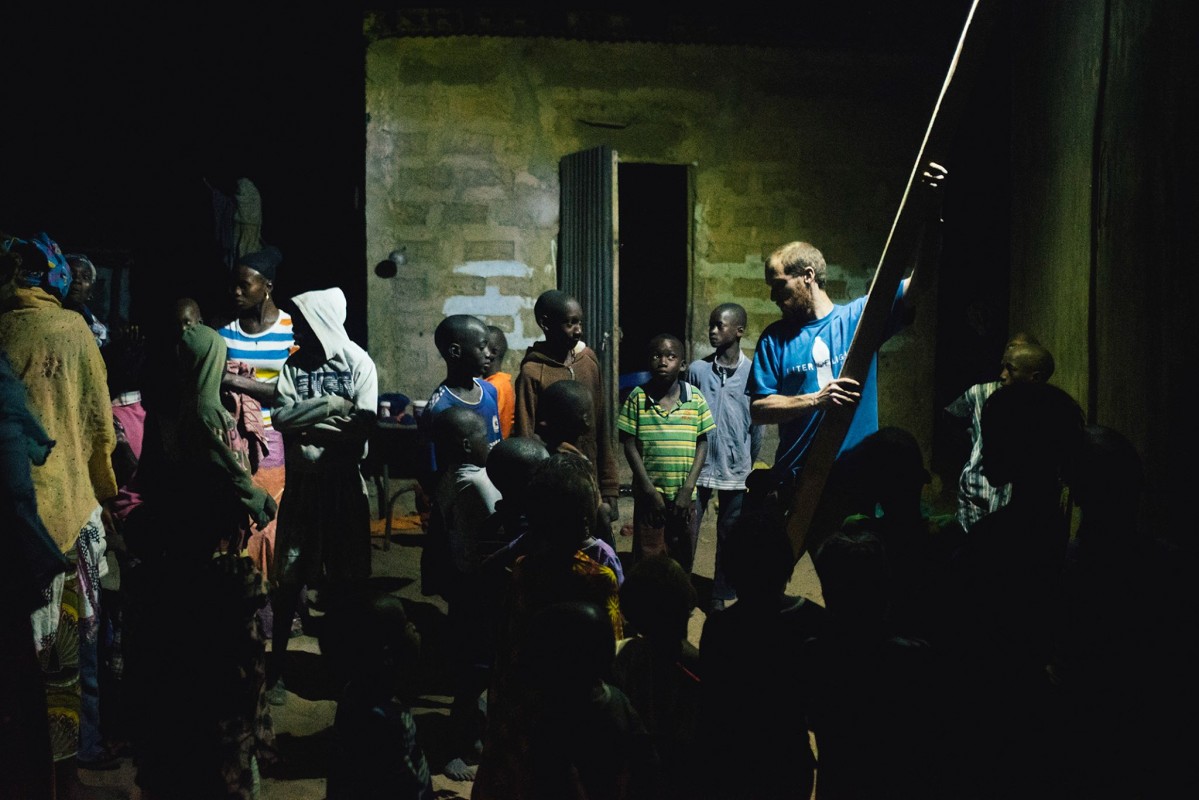 Jeremy Butman on The New York Times writes "When we talk about sustainability, then, what is it that we hope to sustain? We certainly do not sustain nature "in itself." Rather, we sustain nature as we humans prefer it. Instead of sustainability, we should instead speak of adaptability". What do you think?

When we create something, this takes the place of something else, like a stone in a glass of water. Most of the time it is not a problem but it is often dangerous. According to me, the word "adaptability" could be correct in various contexts and it could be related to the concept of limit I was talking above. We must adapt to our new nature and to what we have created because we cannot cancel the past. However, we must accept and respect our surroundings and adapt the resources to the whole current living beings. In this scenario, we should not underestimate the development that brings business and that can be very rewarding. The Southern markets are the most emerging and fertile ones. In those countries we want to bring progress. What kind of progress and for whom is the question.

Electricity represents an economic business. Is there any risk to put the economic interests before the real needs of communities?
The aim of Liter of Light is to create renewable energy installations all over the world. Our goal is to meet and cover the needs of our communities. Despite our commitment, a huge work should be done to supply off-grid rural communities. Electricity is a business, both for holding companies and small companies that manage and sell energy at a local level. Our aim is different. We want to accompany the development process and to create a social business that can be managed locally and autonomously, without any monopoly. The energy of the sun is for all, and everyone should be the owner of it.

What projects will Liter of Light be developing in the future?

In the future we would like to implement a wifi connection in our street light. Lighting, energy access and internet connection, these are the tools for the development of ideas from the bottom.
With whom collaborate Liter of Light and how is it possible to sustain your activities?

We work with governments, Ministries of the Environment and of the Development. We collaborate with UNHCR in the Pakistani, Ethiopian and Philippine refugee camps. We are partners with UNDP, UNESCO and UNFCCC, and we took part to the COP22 in November. Most of the economic support comes from private companies, small and big ones. From 2017 also private parties can assist our activities with their donations.

You may also want to read: