We live in an era in which technology is increasingly accessible and the level of interconnectedness and digitalisation is growing. So why do smart city projects fail?
The smart city concept emerged in the early 2000s as an urban design strategy that harnesses digital technology and innovation to optimise and improve infrastructure and public services by making them more efficient. This also translates into a reduction in their environmental impact. The role of cities is indeed crucial, as they account for around 75% of all carbon dioxide emissions and 55% of the world's population.
The first recorded example of its application was Rio de Janeiro, which from 2009 onwards implemented a series of initiatives that led to it winning the 2013 World Smart Cities Award. The city largely focused on safety, disaster prevention and management, and freedom of information through open data.
The term smart city has since become increasingly widespread, even shaping urban development policy at national and European level. So widespread, in fact, that numerous local authorities have used it as a marketing tool for their urban planning and innovation policies.
This international movement has resulted in two major trends: the creation of new ultra-high-tech cities from scratch, and the mass introduction of innovative digital technologies into the urban infrastructure of existing cities – initially in the name of progress and more recently as a means of addressing climate change.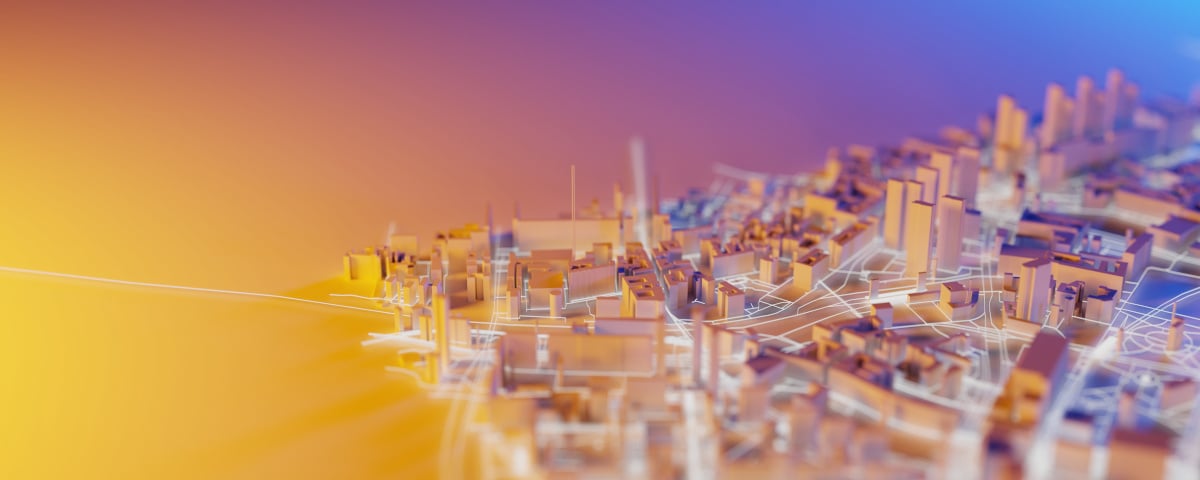 As for the construction of new cities, numerous smart cities have been or are in the process of being built in China; these include Xiong'an, set to be built around 100 kilometres south-west of Beijing, which will accommodate 2.5 million inhabitants and is expected to attract $380 billion of investment. Other examples include NEOM, a futuristic $500 billion city for a million residents, currently under construction in Saudi Arabia; a new smart capital under construction near Cairo, which could accommodate 6.5 million people; and Telosa, proposed by a former Walmart executive, which would be a city of 50,000 people in the western United States.
Despite the promising name, ten years after the first experiment, most smart city projects have been deemed a failure or have run into practical and ethical difficulties in their full implementation.


In the case of the construction of new technological cities, multi-billion dollar investments have been made, often with unsatisfactory outcomes. For example, Masdar City in Abu Dhabi abandoned its smart city master plan due to financial problems that began in 2008 and continued because the cost of certain aspects of the city was much higher than expected. Or Songdo, a completed smart city in South Korea with an expected population of 170,000 people that has failed to fill its buildings, which had capacity for 260,000 citizens. Songdo is often described by its inhabitants and visitors as a cold, impersonal ghost town.
These economic aspects are compounded by ethical and social problems. New cities are often built in previously uninhabited environments, disfiguring landscapes and ecosystems and making them appear out of place in relation to their surroundings. Moreover, they're places where all those elements of history, culture and spirituality that are typical of "traditional" cities are missing or minimal.
Magnificent cities are proposed – perfect, if you will – but then people don't want to live in them, because what they're really looking for is a community.

Then there's the controversial aspect of control, as these cities feature elements of monitoring and total connectivity. Take Woven City, developed by Toyota, in which homes are expected to monitor the health of their occupants or, for example – as is already the case in China – the large-scale use of camera systems, facial recognition and other sensor technologies to manage public safety. These aspects raise several questions about privacy and individual freedom, not only with regard to governments, but also to the companies that own the technologies.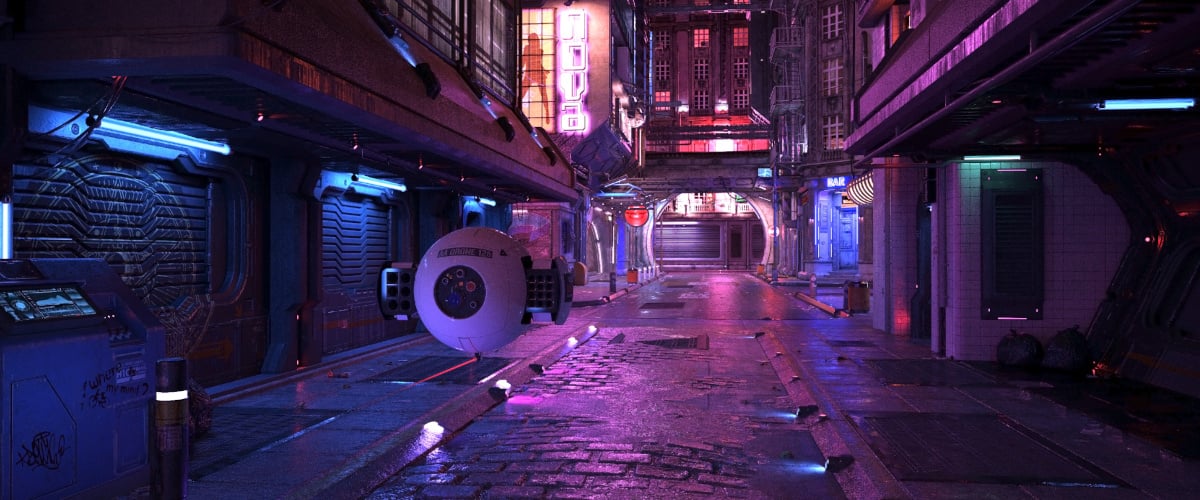 In terms of the transformation of "traditional" cities into smart cities, some promising developments are emerging, with experiments that have highlighted the successes and failures of urban planning policies centred on technological innovation.
Singapore, London and Barcelona are among the cities leading the world in adopting smart technologies to manage their infrastructure more efficiently and become greener.
In London, the roadmap dubbed Smarter London Together aims to digitally transform the city by pursuing a number of macro-objectives, such as cybersecurity, digital skills and the optimised management of the city's big data. The plan also envisages more widespread connectivity services, and has created the London Office for Data Analytics and the Chief Digital Officer to promote digitalisation.
In Barcelona, data from buildings, roads and major infrastructure is being analysed to enable optimal planning of urban resources and projects. The "District of Innovation" project uses digital technology to pursue a smarter, more sustainable city model: through hundreds of kilometres of fibre optics, the municipality uses sensors to monitor noise and air pollution, traffic and mobility.
A recent report by the European Commission, Analysing the potential for wide scale roll out of integrated Smart Cities and Communities solutions, examined 300 examples of smart solutions in cities and communities around the world, identifying examples of best practice and pinpointing cases where innovative strategies have not worked.
It emerged that the "fatal" errors for smart cities are "political" ones, such as the exclusion of citizens and their needs from innovation processes – often focusing on technological aspects rather than the actual benefit to the community – and the tendency for local authorities to create utopian visions without translating them into concrete operational plans. These are compounded by inefficient integration of new and existing technologies, due to superficial planning strategies and a lack of knowledge about their citizens' habits and how they use and share a given technology.
Even in the case of "traditional" smart cities, a number of issues – such as the protection of privacy, the security of citizens' data, the role of technology companies, and the dynamics of the control and monitoring of individuals by authorities – still remain unresolved. All these issues are intrinsically linked to new technologies, but they can be brought to light and addressed in an informed and transparent way in a shared process with citizens.
At Treedom, we tackled the issue of the use of technology in urban policy through the Prato Urban Jungle project. This initiative, funded by the EU's Urban Innovative Actions programme, seeks to foster creative and visionary urban design with a view to regenerating the neighbourhoods of Prato in a sustainable and socially inclusive way.
As part of this project, Treedom helped the Municipality of Prato to develop a digital land governance platform (known as Prato Forest City), which would enable local stakeholders to participate in Prato's urban forestry plan.
The innovative aspect is not the technology itself, but the way in which it's used. The digital platform that has been developed is the result of a process of listening to the needs of the local authority and the community, leading to the creation of a tool that is accessible to citizens, user-friendly for the municipality, and inexpensive to implement and maintain.
This gives the city the opportunity to experiment with a digital solution that can be further enhanced in the future. Like a startup, the municipality has created a minimum viable product – a service with just enough features to be usable by users, who can then provide feedback for the future development of the service. This makes it easier to adapt the service to changing needs.

At the end of this analysis, what can we take away from the past ten years of smart cities? There remains enormous potential for technology to transform cities in terms of sustainability, resilience and equality, but perhaps we've placed too much emphasis on the word smart. Our eagerness to use technology has distracted us from the other essential aspect: community. Elements such as culture, vision, awareness and the determination to make the urban environment more user-friendly and liveable for citizens are key to transforming cities in a meaningful way.
To create a smart city, you need a smart community.


A community that is conscious of the model city it wants to be and a concrete plan for achieving its goals, including through the use of new technologies as a means rather than an end. This entails a far-reaching political and organisational process, involving the local community, listening to and managing needs, planning actions, and carrying out an in-depth analysis of the impact on citizens, their rights and the city's spaces.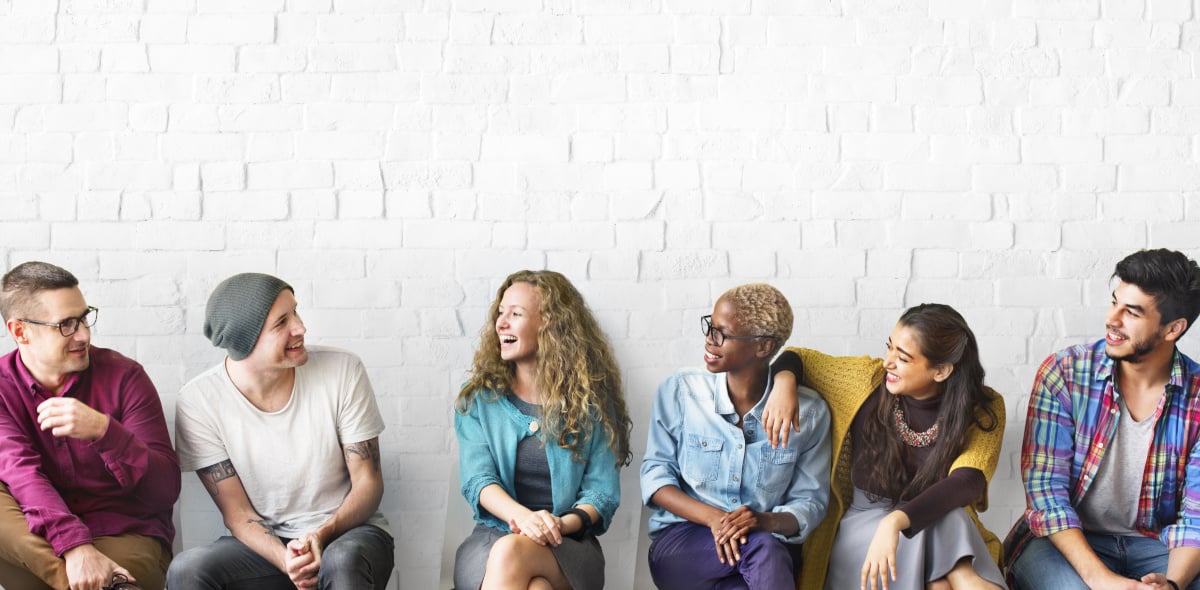 Reference:
You may also want to read: