Roots of Words – For Valentine's Day
Feb 11, 2022 | written by: Federica Massaro
An encounter between literature and nature. The section all about books related to the environment and sustainability.
Love is care, attention and dedication to others – be it human beings, animals or plants. In the most romantic month of the year, here are a few reading suggestions on this topic to gift to your loved ones.
The Man Who Planted Trees – Jean Giono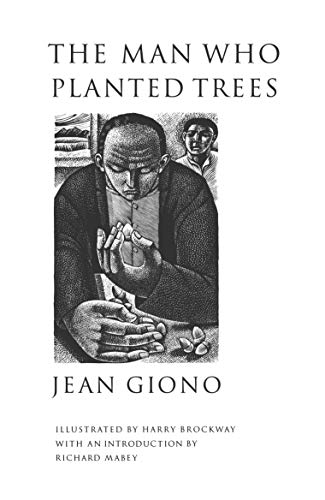 Jean Giono was a twentieth-century French writer of Piedmontese descent, born in Provence – an ancient, radiant land to which he remained attached throughout his life.
The Man Who Planted Trees is a short story that poetically recounts the story of Elzéard Bouffier, a farmer from a desolate village in the South of France. With inspiring tenacity, the protagonist spends the remainder of his life in solitude after the death of his wife and son. He has only one goal, to which he relentlessly devotes all his energy: planting trees.
The road is winding, but day by day, without fanfare and in complete anonymity, the new forest grows and becomes beautiful. It becomes a welcoming place – a dream made reality – for future generations.
This book gives us tremendous drive and enthusiasm and shows us how caring is the most powerful display of affection.
If all it takes is one generous heart to create a forest, what could we do if we all put our minds to it? https://www.treedom.net/
Make space between the pages
When I think that one single man, relying solely on his simple physical and moral resources, was able to change this desert into the land of Canaan, I find that, despite everything, the human condition is indeed admirable.
The Complete Poems of Emily Dickinson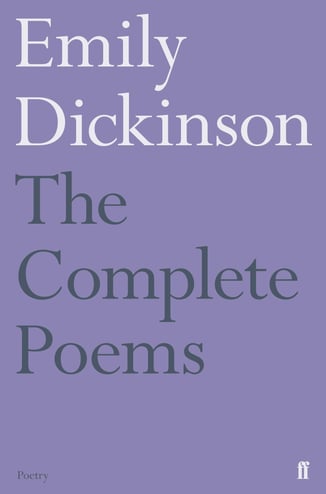 Emily Elizabeth Dickinson, to use her full name, was an internationally renowned poet of the nineteenth century, considered one of the first modern poetic voices. Her body of work is vast in terms of the number of poems and topics covered, and today we remember her for her deep and devoted love of nature. It is no coincidence that the writer spent much of her time alone, tending to her garden and reflecting on and writing about the countryside in which she immersed herself.
The recommended text is a compendium of her poetic works, which are so often steeped in nature. The verses she has given us convey reality; the written words are her eyes on the world. At times elliptical and mysterious, she poses questions and doesn't always resolve them, but what she sees and writes resounds powerfully, like a living, beating heart.
Dickinson doesn't use fake, schmaltzy baroque devices to describe the greenery she so admires. She studies it and lets herself be carried away by it, conscious of its greatness and the love it requires. This is her literary revolution.
Make space between the pages
"Nature" is what we see —
The Hill — the Afternoon —
Squirrel — Eclipse — the Bumble bee —
Nay — Nature is Heaven —
Nature is what we hear —
The Bobolink — the Sea —

Thunder — the Cricket —
Nay — Nature is Harmony —
Nature is what we know —
Yet have no art to say —
So impotent Our Wisdom is
To her Simplicity.
The Overstory – Richard Powers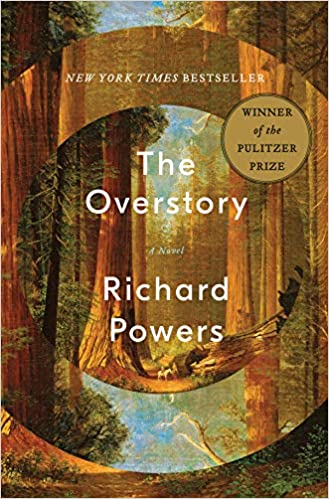 Powers is an American writer and a keen observer of human relations and the scientific world, especially when it comes to technology and the environment. In 2018, he won the Pulitzer Prize for fiction with The Overstory.
The form of the novel alone is exciting and original. Its structure is inspired by the various parts of a tree: Roots, Trunk, Canopy, Seeds.
The text is full of characters, with nine main ones, each of which correspond to a tree. Amidst dense, often erudite descriptions, scientific musings and rules imposed by a hypocritical society, a story takes shape that – through the discovery of plants – teaches us the importance of seeing and feeling things that are different from us.
The Overstory is an exemplary work in terms of the breadth of ideas and insights it offers; it is an arduous task of self-improvement and a hymn to nature.
Make space between the pages
Her trees are far more social than even Patricia suspected. There are no individuals. There aren't even separate species. Everything in the forest is the forest. Competition is not separable from endless flavors of cooperation. Trees fight no more than do the leaves on a single tree. It seems most of nature isn't red in tooth and claw, after all.
The Woodlanders – Thomas Hardy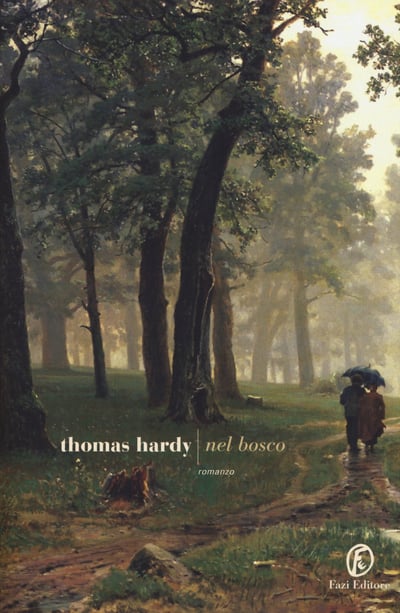 The nineteenth-century English writer Thomas Hardy proved how love is capable of upending our very existence. He had the courage to give up his intended career as an architect to pursue his real passion: books. This decision paid off, and a great many intellectuals – chief among them, Charles Dickens – held him in high esteem.
Our chosen novel tells the romantic and poignant story of country boy Giles Winterborne and the young Grace Melbury, the daughter of a timber merchant who, out of social convention, chooses to marry a doctor.
The events unfold under the watchful eye of the trees in the woods – silent and attentive observers of a certain happiness that eludes the characters in the book. The story's questions are indirectly posed to them. What is the significance of love? How important is it to overcome our limitations and preconceptions? Why should we sacrifice our lives for the sake of comfort?
These are difficult questions to untangle, which are still relevant today and which Hardy cannot resolve but encourages us to analyse. And if it's up to us to take the next step, reflection is surely the right place to start.
Make space between the pages
She erected one of the young pines into its hole, and held up her finger; the soft musical breathing instantly set in, which was not to cease night or day till the grown tree should be felled—probably long after the two planters should be felled themselves.
"It seems to me," the girl continued, "as if they sigh because they are very sorry to begin life in earnest⁠—just as we be."
[...]
Yet you and he could speak in a tongue that nobody else knew— not even my father, though he came nearest knowing— the tongue of the trees and fruits and flowers themselves.
Previous episodes
. Roots of words - Into the woods
. Roots of words - The mountains are calling
You may also want to read: